A fresh redesign of Postmates on iOS. In the previous versions of the app that everyone knew well, user entered their delivery address at the checkout screen, after spending time adding things to the cart. This sometimes caused issues, when the drop off address is out of the delivery area. This experience also didn't match the web app and we wanted to ensure parity between clients.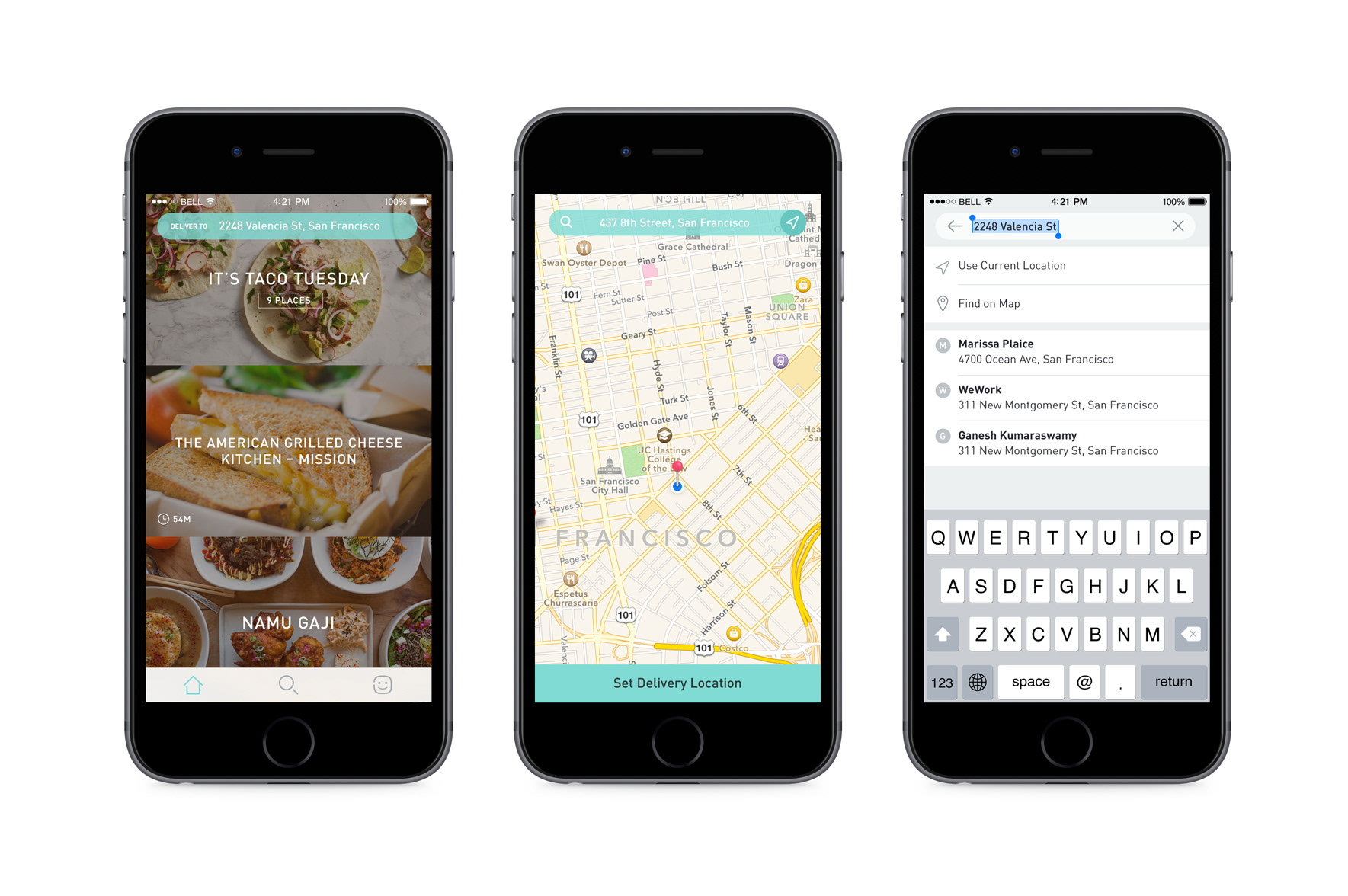 We brought delivery address front and center. A large map view is exposed when a user taps the delivery address field, so that if you're sitting at the park, you'd be able to point your exact location as a delivery spot. 

We also started showing an estimated time of arrival, based on our data and the delivery address that users put in. Postmates' promise is to delivery anything within the hour, but what users don't know is that for many places, they deliver significantly under an hour. We wanted to surface that.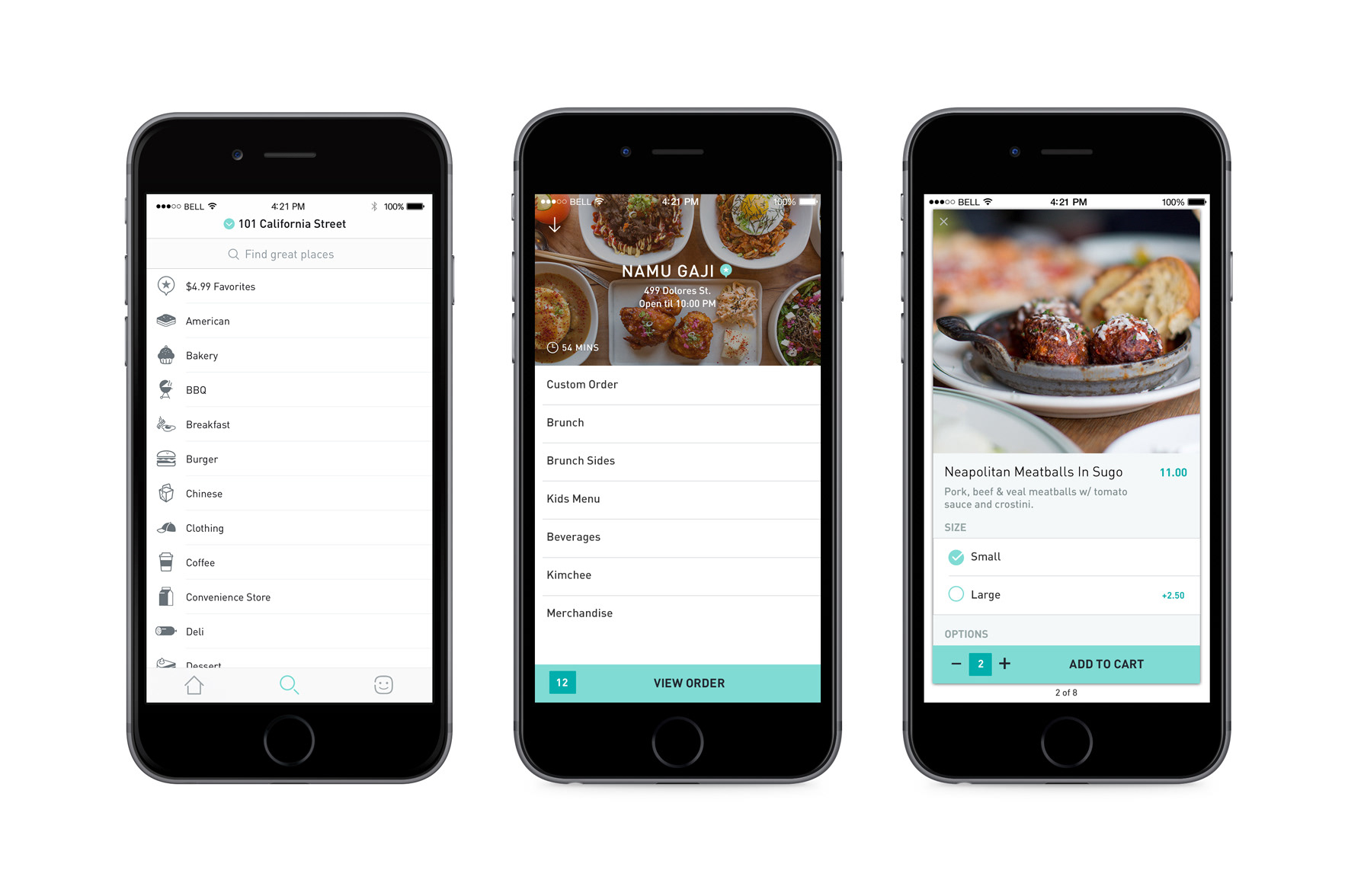 We wanted to improve on the discovery phase of the app, so users can browse through a list of restaurants, based on the categories they choose. This new feature opened up a new way for user to find great places in their neighborhood. Not only that, this unlocked the ability to feature non-food category such as bookstores or sporting goods.